Attendance Policy

Attendance Secretary

Kelly Bergmann
801-610-8817
Ext. 762
gro/tcirtsidenipla//ecnadnettaekaltsew

Attendance Secretary

Franci Warner
801-610-8817
Ext. 769
gro/tcirtsidenipla//ecnadnettaekaltsew
To excuse student(s) absences, tardies, etc., please email gro/tcirtsidenipla//ecnadnettaekaltsew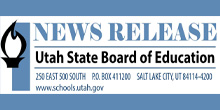 Parents…The State Board of Education released an absenteeism letter in September of 2016.  It is extremely important to have your student(s) attend school every day!  CLICK HERE to view it.  Make sure you are aware of the attendance policy at Westlake.  For a quick fact sheet CLICK HERE.  Otherwise, a complete, detailed account of our attendance policy is listed below.
Quick FAQ's
1. A parent may not excuse past tardies.  Students are allowed 3 tardies per term, per class.
2. If your student was marked incorrectly, please email the teacher, they are the only ones that can change the attendance record.
3. Skyward is your best resource to see all of your student's attendance and look at their grades.  This will also show you if they have an NC in their class, which means there is an attendance issue.
4. It may take up to 24 hours for Skyward to update.
5. Checkouts cannot be done through email or voicemail.

Checking Out Students

Students may not leave during class time unless they are checked out through the Attendance Office by a parent/guardian or authorized person.  Any person checking out a student must present a photo ID and be listed on the emergency release form before the student may be released from the school.
Tardy
Tardies  (T) will be the responsibility of the student to ensure his/her teacher has marked it correctly.  After 20 minutes of class time a student is considered absent and must have an admittance note from the office to enter class.  Students are allowed three tardies, per class, per term.

Upon the 4th tardy, the letter grade in that particular class will change to an NC (No Credit) until tardies are made up either through the specific teacher in that class or attendance school.  Past tardies may not be excused.

Truancy
Students will receive a truancy (Y) when they leave a class without the teachers permission or are not in the class they are scheduled to be in.  Truancy's may not be excused by parents and must be made up either through the specific teacher in the class where the truancy occurred or attendance school.
Absence
Marking absences will be the responsibility of the student to ensure his/her teacher has marked it correctly.  Excessive un-excused absences will be dealt with by the student advocates and admin over that alphabet.
1 unexcused absence by a student at anytime in the term will be a grade change to an NC. 
As per Alpine School District policy, parents have 10 days to excuse absences for their student(s). 

Parents may send a note with their student to excuse absences within the 10 day time period, or parents can call or email the attendance office within the 10 day time period to excuse absences.
Absences not excused by a parent within the 10 day time period will require a meeting with an administrator to resolve the attendance issues.
Make-Up Avenues
Attendance make-up should be done with the teacher where the NC grade is recorded.  Attendance may also be made up in attendance school.
Teacher Make-Up

Teachers will have set times before or after school for students to come in and receive help and make-up attendance.
Students will not be allowed to make up that NC with any other teacher.
Once attendance has been made up, the teacher will notify the attendance office and the change will be made.
Teacher make-up is due 1 week before the end of each term.
This is FREE for the student.
1 hour spent with a teacher makes up 1 unexcused absence or 2 tardies.
Attendance School
Attendance school will be held before and after school on Tuesday, Wednesday and Thursday.  Before school sessions (6:15-7:15am) are FREE and are held in room C141.  After school sessions (2:30-3:30pm) will be $5/session (hour) and are held in room H811.  iPods, video games, and phones are not allowed.  Students must bring homework or reading material.  Be prompt!  Door will lock at start times specified.