Welcome to 2017-18!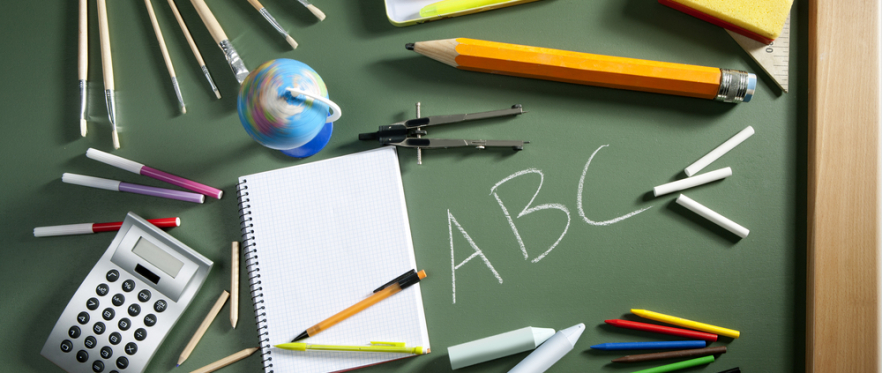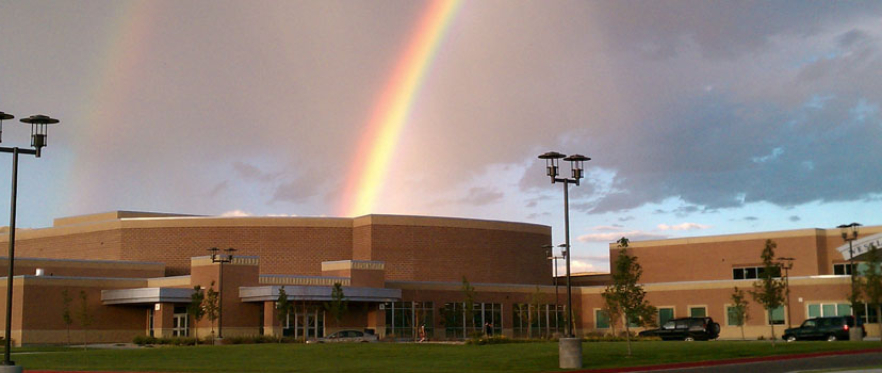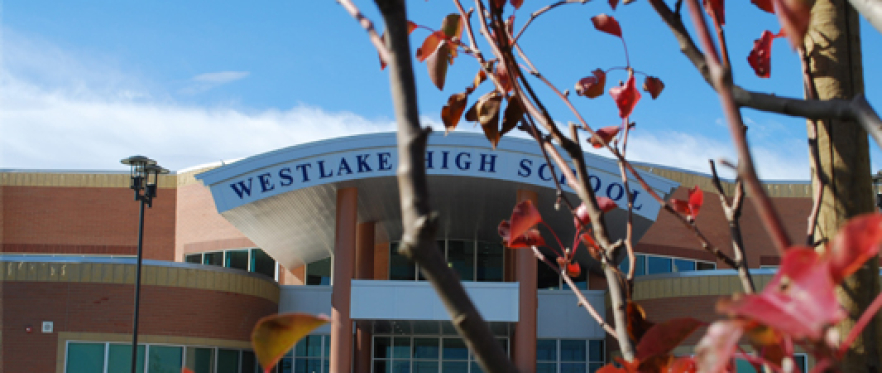 Welcome Back!
1Welcome to year 9! We are anticipating yet another exciting year.  We are excited to have all of the information you need right here to get your year started off right!  We continually strive to achieve our mission statement, "Light and Excellence" and hope that all students will "Take the World by Storm" as they enter for another great year at Westlake High!  Make sure you take time to go through each step to make sure you're prepared for the 2017-18 school year!  If you have any questions or concerns, feel free to contact us! 801.610.8815.
Mark Your Calendars!

2Mark your calendars for our Back to School Night/Open House on Thursday, August 17th from 5-8:30pm.  Students can receive tours, find lockers, buses and general information on this evening.  Teachers will be available in their classrooms so parents and students can meet to discuss classroom expectations.  The finance office will also be open if you still need to pay for fees.  Please Note:  We will not be holding Parent/Teacher Conference in September so you will not want to miss out on this opportunity to attend Back to School Night!
Paying Fees Before Activities!

3Remember…ALL required fees must be paid in full or an approved fee waiver or payment plan (ACH) in place before a student may participate in activities or purchase extra-curricular items. (i.e. class changes, yearbook, field trips, dances,  sports teams, etc.).
Donate Today!

4If you are interested in donating to a teacher's classroom, organization, scholarship, etc, click on this DONATION BOX!  Just remember to fill in the purpose of donation before you submit!
Skyward Update Helps
This year, the Skyward Student Information Update includes three new important provisions with regards to Student Data Privacy. We highly encourage you to complete the Student Information Update for each student prior to school starting.  We encourage parents/guardians to thoroughly read through the provisions for steps 5 and 6 to understand the implications of the choices presented with regards to student data privacy. Students will not be able to use the school computers or internet until the Student Information Update is completed in their behalf (steps 5 and 6 specifically).  The Student Information Update is accessed by logging into Skyward (parent account only) and selecting "Student Information Update", selecting the student, and completing the ten steps for each student.
Important Dates to Remember
Here is a brief list of major events happening for the 2017-18 school year. You can follow the complete calendar of events on the main page of this website. We continue to do our best to keep both parents and students informed of the latest happenings through the following ways:
Westlake High School Website

http://whs.alpineschools.org

Twitter

https://twitter.com/thorsnews

Facebook

https://www.facebook.com/westlakehighschool

E-Newsletter

–Sign up HERE to get emailed every Monday a 2-week schedule
Important Dates to Remember
August 17…Back to School Night/Open House…5-8:30pm
August 18…1st Strike Tailgate Party…5-7pm
August 18…1st Strike Stomp…9-11…Auxiliary Gym
August 19…Aloha Jam Pool Party @ Lehi Outdoor Pool 9-11pm
August 22…School Begins (A Day–Reg 4 Class Periods)…7:45am – 2:15pm
August 25…Welcome Back Assembly "We are Westlake" (Single Assembly Bell Schedule)
August 22-25…Welcome Week
August 29 & 30…School Pictures (all students must have a picture taken)…Done by English Classes
August 28-Sept. 1…Club Rush Week…At lunch…Start or join a club–this is your chance to do it!
September 5…Labor Day…No School
September 5-9…Homecoming Week
September 6…Homecoming Parade & Powder Puff Game 6-10pm
September 8…Homecoming Carnival…1-4pm
September 9…Homecoming Dance 8-11pm
September 9…ACT Test…8am-12pm @ WHS (you must preregister to take the test)
September 29…Stomp (after football game) 9-11pm
October 3…Picture Make-up Day  7am-11am
October 9…College Day (seniors only)…8:00am – 12:00pm
October 11…PSAT Test…8am-12pm
October 18…End of Term 1
October 19 & 20…Fall Break…No School
October 23…Professional Development Day…No School
October 28…ACT Test 8am-12pm (you must preregister to take the test)
October 24-27…Red Ribbon Week
October 27…Halloween Stomp…8-11pm
November 2…Son of Thor…7-9pm…Main Gym
November  3…Mini Spirit Bowl Single Assembly Schedule
November 15…Parent/Teacher Conferences…3-8pm…Commons/Cafeteria Area
November 23…Teacher Comp Day…No School
November 23 & 24…Thanksgiving Break…No School
December 1…Christmas Jars–"Stuff the Jar" Assembly…8-10am
December 9…ACT Test…8am-12pm (you must preregister to take the test)
December 20…End of Term 2/Semester 1
December 20…Christmas Break begins (1/2 day)
December 21 – January 2…Christmas Break…No School
January 13…Winter Wonderland Pool Party…@ AF Indoor Pool…9-11pm
January 16…Martin Luther King Day…No School
February 3…Sweetheart's Dance 8-11pm
February 10…ACT Test…8am-12pm (you must preregister to take the test)
February 15…Parent/Teacher Conferences…3-7pm
February 12-16…Winter Sports Festival Week
February 19…President's Day…No School
February 27…FREE ACT Test for Juniors…8am-12pm
March 5…Professional Development Day…No School
March 9…End of Term 3
March 10…Prom…8-11pm @ Utah State Capital
April 2…Snow make up Day…No School
April 3…Teacher Comp Day…No School
April 4-6…Spring Break…No School
April 14…ACT Test 8am-12pm (you must preregister to take the test)
May 5…MORP 8-11pm
May 31…Graduation @ BYU…6:00pm
May 31…Last Day of School/End of Term 4
Counseling  Corner
The Westlake Counseling Office is here to help you have the best high school experience possible. To do that, we encourage you to take advantage of the many people, services, and resources that are available to you.
Class Change Requests
1In order to ensure a smooth transition into the beginning of a new school year, we encourage you to carefully review your student's schedule on Skyward.  If there are changes needed, please call the counseling office (801.610.8816) to schedule an appointment with a school counselor to complete those changes before the first day of classes.  To minimize class disruptions, there should be very few schedule changes needed after the first day of class.  Students are asked to attend the first A day and B day as per their schedule. No class changes will be made on the first two days of class. There will be a $5.00 fee for class changes that are granted.  Class changes will only be granted if there is availability.
How To Meet With Your Counselor
2The Counseling Office will be open during lunch, before and after school. Students will not be allowed to miss class time. Based on the last name of the student, the following is a guideline for knowing who your counselor is. Please note, they are different than last school year.
Rusty Barnes  A-Bre
Kent Bills  Bri-Dav
Caleb Miller  Daw-Gra
Jared Landvatter  Gre-Jen
Stacie Hullinger  Jep-Mar
Linda Pickering  Mas-Par
Erin Davis  Pas-Sav
Heather Austin Sc-Ti
Anna Butler Tj-Z
New Student Registration
1New students coming to Westlake will need to do the necessary paperwork with the registrar, Ms. Johnson. You can come into the counseling office to pick up a new student packet or you can download it HERE.  This will allow you to have it filled out and ready when you come to your appointment. New students will be done by appointment only from August 4th – 21st from 8am-2:00pm. After August 21th, new student registration will be Tuesday – Thursday 9am-1pm by appointment only. Call 801.610.8816
Withdrawing Students
2If you have moved or will be moving, you will need to go through the complete withdrawal process that begins with the registrar, Ms. Johnson. She must know if a student will not be attending Westlake this coming year and where they will be moving to. Please let us know as soon as possible.
CCR's (College Career Ready)

3The counselors will meet with every student before the year ends through a CCR.  The CCR schedule is as follows:
Seniors–Sept. 11-Sept. 29
Juniors–Feb. 12-Feb. 23
Sophomores–Mar. 12-Mar. 23
We look forward to seeing each student individually and recognize the importance of it!  It is also extremely important to have a parent at these appointments.
For more information about our Counseling Center, CLICK HERE!
Fee Payments
We have everything you need to register your student(s) for school…and it's all ONLINE!  You can save the hassle of waiting in long lines by doing everything right here…right now!  However, if this is not an option for you, there are still other ways of paying for your student(s) fees.
Internet Payment

1This is the easiest and preferred method!PAY HERE
Mail-In Payment
2You may mail the payment in anytime before August 18th. You will still need to go into Skyward and update your student(s) information before the registration can be complete. If you are applying for a fee waiver or if you need a monthly automatic withdrawl from your account(ACH), you will need to do the walk in payment option.
Walk-In Payment
3You may walk in any time between August 7th and August 22nd. Remember, there is a Back to School Night/Open House on Thursday, August 17th that runs until 8:30pm, which also includes the finance office.  If you walk in during one of these times, we will be happy to help you however you will still need to go into Skyward and update your student(s) information before the registration can be complete. If you are applying for a fee waiver (form below) or you need a monthly automatic withdrawl from your account (ACH form below), you can print the form needed and bring it with you. For fee waivers, you will need to bring the necessary documentation with you and meet with an administrator prior to approval. If you are interested in the automatic withdrawl from your account, you will need to have a check attached on the bottom of the form.
Westlake High School PTSA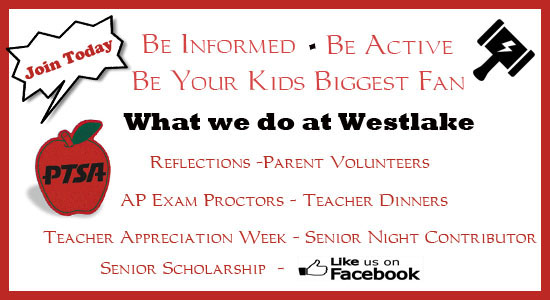 Join PTSA for only $10! From this amount we would like to offer a scholarship to our seniors. $6 is our starting donation amount, the rest goes to the scholarship!  Come be a part of PTSA to support our school and our students…We Need You! Just sign up and pay at the same time you are paying for your fees. It is under the optional fees. We appreciate your support!
Picture Days
School/Yearbook pictures will be taken during your student's English class on either August 29th & 30th. Even if you are not planning on purchasing a picture packet, your student must have his/her picture taken for the yearbook and also their ID card. Only Lifetouch pictures will be used in the yearbook. School dress is required. If you are a senior and missed the senior picture days in July, you can still get the picture needed for the yearbook on one of these two days. You will be provided with a tux top for boys and a black drape for girls.  Please note:  The ID card will allow students into Westlake events for a discounted rate, sometimes even free.  Students will have to pay full price without the card.  If students lose or ruin their card, a replacement can be made in the front office as long as they pay the $5 replacement fee first.
Lockers
Lockers will not automatically be assigned.  If your student would like to rent a locker, he/she will need to find a locker partner and pay the locker rental fee of $2/student.  Once the rental fee is paid, the attendance office will assign the locker.   Both partners must be present with their receipts in order to receive a locker.  Although students have the ability to choose the locker of their choice, lockers will only be given upon availability.  The dates and times lockers will be assigned are from August 7th – August 16th, 7am-3pm, August 17th from 7am-3pm and during Back to School Night 5-8:30pm, then on August 18th & 21st from 7am-3pm. Beginning on August 22nd, students can come before or after school.
Please Note:  Once again, E Hall will be off limits to general locker usage this year.  There is a need for the PE classes to use them to accommodate the number of students taking PE.
Lunches
Westlake will have 3 lunches again this year.  Your student will be able to determine which lunch he/she has by checking the signs in the commons area.  Lunches are based on A3 and B7 classes.
On-Line Payments
1Paying for school meals is easier with MyPaymentsPlus, a secure online payment processing system. Low balance alerts can also be set up to inform you when your student's meal account gets low. There is NO charge to use the online payment or low balance alert features. Payments may take up to 48 hours to process.
Other Payments
2Payments for meals can also be made at Westlake's lunchroom. Make checks payable to Alpine School District Nutrition Services or simply ASDNS.  They will be available to personally take payments at the Back to School Night.  Students who need to pay for their lunch at school must do it before school.  Due to the high number of students, payments cannot be taken during lunch time. We do not give change from checks. Should your student need to charge his/her lunch, please review the Charge Procedures.
Free & Reduced Application
3Free and Reduced Applications are below. You can print it, fill it out and mail it back to Alpine School District Nutrition Services Office, 759 E. Pacific Ave, American Fork, UT 84003 or you can submit it all online. The online applications are processed every night so this is a much more efficient way to apply for the Free & Reduced Meals.  The paper application may take up to 10 days to process.
Meal Menus have changed for the better and are now accessible HERE!
For the complete Nutritional Services webpage, CLICK HERE!
Parking
Parking passes can be purchased in the finance office beginning August 7th from 7:30-3:00pm.  A parking agreement must be signed by both student and parent.  Sophomores will only be allowed to park on the driving range parking lot, juniors and seniors will be able to park in all other student-designated parking lot areas.  Parking passes are required in all vehicles that utilize and park in any of Westlake's parking lots.  The cost of the parking pass is $5.  The Parking Registration and Agreement Form must be filled out and submitted at the time of purchase.  PURCHASING A PARKING PASS DOES NOT GUARANTEE YOU A PARKING SPOT!
Student Handbook